The world seems more divided than ever. Social media has made it easy to follow like-minded individuals, creating echo chambers where dissenting opinions can be filtered out. As our viewpoints have grown more polarized, conversations between opposing sides – online or in person – have become more heated. This environment has enabled populist movements to rise and hashtag activism to thrive. Are these divisions new, or have they just become more visible? How can we overcome the most cynical manifestations of anger, such as name-calling and tribalistic thinking? Is it still possible to express differences of opinions in a respectful and constructive way?
Hear from our panel of UBC and community experts in the Lower Mainland for an important conversation about the growing divide of public discourse.
This program took place October 15, 2018, at UBC Robson Square in downtown Vancouver, BC.
Moderator
Stephen Quinn – Host, CBC Radio One's The Early Edition
Panelists
Bridgitte Anderson – General Manager, Edelman Vancouver
Cicely Blain, BA'16 – Writer, Facilitator, Activist, Artist; Founder, Black Lives Matter Vancouver
Catherine Corrigall-Brown – Associate Professor, Department of Sociology, University of British Columbia
Alfred Hermida – Director and Associate Professor, School of Journalism, University of British Columbia; Co-founder, The Conversation Canada
Podcast
Webcast
Photos
Speaker Biographies
Stephen Quinn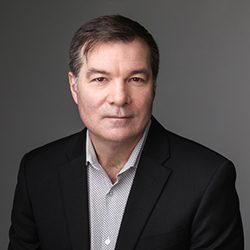 Stephen Quinn is host of CBC Radio One's popular morning show The Early Edition, a post he has often been quoted as saying is his "dream job." Every week day, listeners wake up and tune-in for their daily dose of breaking news, traffic, local stories, entertainment, and interviews.
Previously, Quinn was the long time host of afternoon radio show On The Coast, where he was known for featuring people from the community and covering the day's local news. He also connected with listeners on social media during shows, allowing citizens to participate in conversations in real-time, adding another dimension to live radio. He spent eight-years as CBC's civic affairs reporter. This position spearheaded his passion for municipal politics, as well as his unwavering interview style and skill in prompting answers from notable subjects while delving into important issues. Quinn has guest-hosted several CBC shows, news specials and a series on the media for network radio. He is also the creator and host of the very popular Quinn's Quiz on CBC Radio One.
A multiple RTNDA (The Radio Television Digital News Association) award winner, Quinn has covered a multitude of stories that affects British Columbians, in addition to interviewing prolific individuals. From live-reporting Abbotsford police officer John Davidson's memorial service, the 2011 Stanley Cup hockey riots, to interviewing novelist Roddy Doyle, and Lieutenant-General Roméo Antonius Dallaire about his battle with PTSD from Rwanda, Quinn is able to engage in and shine light on a variety of subjects. In 2017, he was also awarded a Jack Webster Award for best radio breaking news for his coverage of the NDP-Green deal for a minority government.
Quinn is a British Columbia Institute of Technology graduate. Even in journalism school, his goal was to work with the CBC. Prior to joining CBC in 2000, he was a reporter with CKNW.
When not in the host chair, Quinn can be found on the road in his motorcycle, with his kids, cooking in his kitchen, or exploring Metro Vancouver's burgeoning craft beer scene.
Bridgitte Anderson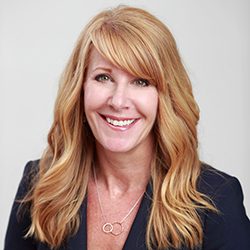 Bridgitte Anderson, ICD.D, has 30 years of demonstrated expertise in strategic communications.  Bridgitte counsels C-Suite executives and board members on corporate reputation management, crisis communications, media relations and media training.
Prior to joining Edelman, she was Press Secretary to BC Premier Gordon Campbell and an award-winning journalist.
As a core member of Premier Campbell's strategic advisory group, Bridgitte dealt with numerous issues and crises including the introduction of the HST, the Carbon Tax and daily issues that arose during the 2009 BC Election.  She traveled extensively with the Premier, providing key communications advice on several national and overseas missions with other Canadian Premiers and the Prime Minister. During the 2010 Winter Olympics, Bridgitte was the Premier's media contact for journalists from around the world.
Previously, Bridgitte was a local and national news anchor and reporter at CTV and BNN, providing coverage on international, national and provincial issues, major stock market and political stories.
Bridgitte is a holder of the Institute of Corporate Directors Director designation and has earned the IAP2 Certificate in Public Participation. She has a diploma in Broadcast Journalism from the British Columbia Institute of Technology.  Bridgitte is a frequent media commentator, appearing on radio and TV where she provides insight into current affairs and communications issues.
Bridgitte is a Director of the Greater Vancouver Board of Trade, Past Chair of the Women's Leadership Circle at GVBOT and a Trustee of the Jack Webster Foundation.
Cicely Blain, BA'16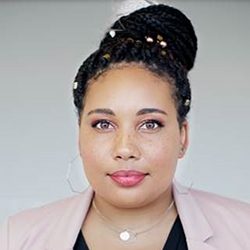 Cicely Blain is a writer, consultant, activist and artist from London, UK. Their work spans across Europe and North America, with their consulting company, Cicely Blain Consulting. Cicely gained a Bachelor of Arts from the University of British Columbia in European Studies and Russian in 2016. Their passion rests in social justice through anti-oppressive education, offering a range of services that aim to inspire, empower and encourage participants to make change within their communities for greater inclusivity, accessibility and justice.
Cicely's experience stems from their work as a founder of Black Lives Matter, Vancouver; a political organization instrumental in changing conversations about racial justice in British Columbia and part of a larger movement that is shaping the future of Black liberation. With years of experience working within LGBTQ and marginalized communities, Cicely supports people and organizations to create meaningful change for their students/clients/employees.
Catherine Corrigall-Brown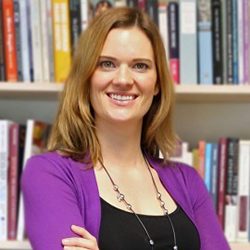 Dr. Catherine Corrigall-Brown is the Associate Professor within UBC's Department of Sociology. Her research bridges the subfields of social movements, political sociology, and social psychology (particularly the study of identity).  Her work focuses on explaining why people engage in social movement activism and what keeps them involved over time. This research is the basis of her book, Patterns of Protest (Stanford University Press, 2012), an edited special issue of the American Behavioral Scientist, and articles that have appeared in journals such as Social Forces, Sociological Perspectives, the International Journal of Comparative Sociology, the Canadian Review of Sociology, the Journal of Civil Society, and Mobilization.
Currently, she is the sole principal investigator of a 2013 SSHRC-funded project on the global environmental movement, as well as a member of a collaborative team examining funding for social movements in Canada from an historical and regionally comparative perspective.
In 2013, Catherine was awarded the inaugural Early Investigator Award from the Canadian Sociological Association, this award honors the top scholar in Sociology 10 years out from their PhD in Canada; and in 2018, Catherine was awarded the Killam Teaching Prize at UBC.
Alfred Hermida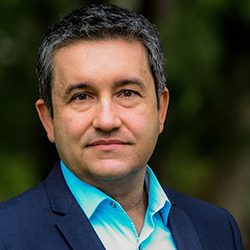 Alfred Hermida Ph.D. is an award-winning media scholar, author and digital news pioneer. He is associate professor and director of the School of Journalism at the University of British Columbia, and co-founder of The Conversation Canada. With two decades of experience in digital journalism, his research explores the digital transformation of media, with a focus on emerging news practices, media innovation, social media and data journalism. He is author of Tell Everyone: Why We Share and Why It Matters (DoubleDay, 2014), winner of the 2015 National Business Book Award, co-author of Participatory Journalism: Guarding Open Gates at Online Newspapers (Wiley Blackwell, 2011), and co-editor of The Sage Handbook of Digital Journalism (Sage, 2016). He was a BBC TV, radio and online journalist for 16 years, including four as a correspondent in North Africa and the Middle East, and was a founding news editor of the BBC News website in 1997.