There are many types of lies and many reasons for telling them. Deception has long been a tactic in business and in many aspects of life. We lie to our children, our parents, our significant others…But are all lies created equal? Does intent matter or are "white lies" a myth? Are some people born liars or does pathological lying develop over time? What does this diagnosis mean for one's relationships and life?
This event took place March 12, 2015, at the Coast Capri Hotel in Kelowna, BC.
Official Broadcast and Online Media Partner:

Photos
Moderator
Rebecca Zandbergen – Host, CBC's Radio West
Panelists
Stephen Porter, MA'94, PhD'98 – Professor, Psychology; Co-Director, Centre for the Advancement of Psychological Science & Law (CAPSL), UBC's Okanagan campus
Michael Woodworth – Professor, Psychology; Co-Director, Centre for the Advancement of Psychological Science & Law (CAPSL), UBC's Okanagan campus
Panelist Biographies
Rebecca Zandbergen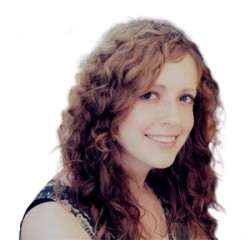 Rebecca Zandbergen comes to us from CBC Ottawa where she's slid into the host's chair on almost every program: Ottawa Morning, All in a Day, In Town and Out and Bandwidth.
She's also a jack of all trades. She's been up at 3:30 a.m. to read the news on Ottawa Morning, dashed off to a fire to deliver a live report, and filed for CBC Ottawa's supper hour television program as well as CBC News Network.
Before her time at CBC Ottawa, Rebecca worked in CBC stations all over the country. Among other things, she's covered the Yukon Legislature, bush fires in Alberta and Halifax's art scene.
She also teaches journalism, most recently at Carleton University. She's also taught at Algonquin College, the National University in Rwanda and the Cape Peninsula University of Technology in South Africa.
She's also filed radio documentaries from Rwanda and South Africa.
Rebecca's an avid runner, and enjoys traveling and blogging.
Stephen Porter, MA'94, PhD'98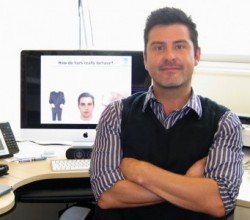 Dr. Stephen Porter received his Ph.D. in forensic psychology at UBC and currently is a researcher and consultant in the area of psychology and law. After working as a prison psychologist, Dr. Porter spent a decade as a professor at Dalhousie. In 2009, he transferred to UBC-Okanagan where he assumed a position as a professor of psychology and the Director of the Centre for the Advancement of Psychological Science & Law (CAPSL).  Dr. Porter has published numerous scholarly articles on psychopathy and violent behaviour, deception detection, and forensic aspects of memory with funding from the Social Sciences and Humanities Research Council of Canada (SSHRC) and the Natural Sciences and Engineering Research Council of Canada (NSERC). As a registered forensic psychologist in British Columbia, Dr. Porter is frequently consulted by Canadian courts and has been qualified as an expert witness in various areas, including "dangerousness and risk for violence" and "memory and the factors involved in credibility assessments". He has been consulted by police in serious crime investigations and provides training in deception detection and psychopathy to law enforcement, mental health professional groups, government agencies, journalists, trial judges, and other adjudicators. He proudly hails from Deer Lake, NL.
Michael Woodworth
Mike Woodworth, PhD, is an Professor at UBC Okanagan. He received his Doctor of Philosophy in 2004 from Dalhousie University. His primary areas of research include psychopathy, criminal behaviour, and deception detection. Along with his colleagues, Dr. Stephen Porter and Dr. Zach Walsh, Dr. Woodworth was recently awarded Canadian Foundation for Innovation (CFI) funding to create the "Centre for the Advancement of Psychological Science and Law (CAPSL)". This facility is a state-of-the-art, world-class research center in which faculty and students conduct cutting-edge studies with relevance to the legal system. Dr. Woodworth was also recently awarded a three-year SSHRC Insight Grant (2012-15) to study language and psychopathy. He was also previously awarded a three-year SSHRC Standard Research Grant (2006-09) to study deception detection in on-line environments. Dr. Woodworth has collaborated on numerous research projects with the RCMP (Royal Canadian Mounted Police) and CSC (Correctional Services of Canada), as well as forensic psychiatric services in both British Columbia and Nova Scotia. He regularly presents at national and international psychology conferences, consults with law enforcement agencies such as the RCMP and the FBI, and serves as an expert witness for the courts.