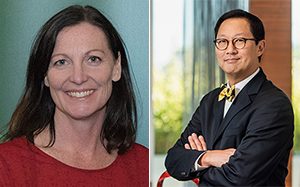 Wildfire is an essential process in forest ecosystems, but can be incredibly destructive in the wildland-urban interface. Wildfire is driven by climate, weather and fuels that vary among ecosystems and through time. The combination of land-use change, fire exclusion and global warming have made many forests highly susceptible to intense fires that are difficult to control and contain. Revolutionizing forest and fire management will improve ecosystem resilience to climate change, but we will not stop future fires from burning. Successful adaptation must also include individuals and communities learning how to coexist with wildfire. What does this mean for the upcoming fire season in British Columbia? Are there specific fire risks we need to pay attention to in the Capital Regional District?
Join fellow UBC alumni and friends in Victoria to hear from the UBC Faculty of Forestry's Professor Lori Daniels, MSc'94, followed by a Q&A that will be moderated by UBC's President & Vice-Chancellor, Professor Santa J. Ono. Following the program, mix and mingle at the reception.
Presented in partnership with the UBC Faculty of Forestry.
Wednesday, May 1, 2019
6:00-8:30 pm
Doors – 6:00 pm
Program – 6:30 pm
Reception – 7:15 pm
Delta Ocean Pointe Resort
100 Harbour Rd
Victoria, BC – map
Cost: $10 per person (includes your first drink and hors d'oeuvres)
Guests are welcome. Advance registration is required.
Faculty of Forestry grads: Please register by contacting Michelle Lindsay, Alumni Engagement Manager, UBC Faculty of Forestry, at michelle.lindsay@ubc.ca.
Questions? Please contact Tristy Chau at alumni.events@ubc.ca or 1-855-427-5767.
Speaker Biography
Lori Daniels, MSc'94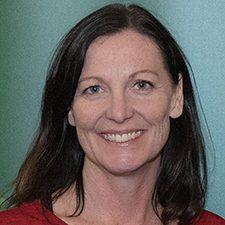 Lori Daniels is a Professor of Forest Ecology in the Forest and Conservation Sciences Department at UBC-Vancouver, where she directs the Tree-Ring Lab at UBC. Her research applies tree-ring analyses to investigate disturbance regimes and the impacts of climate and humans on forest dynamics. With her graduate students, Lori has on-going research on fire regimes, forest dynamics, forest and community resilience to climate change in coastal and interior British Columbia, the Rocky Mountain National Parks and foothills of Alberta. To contribute to effective wildfire science and management, she serves on BC's Forest Carbon Initiative Science and Research and Advisory Committee and is member of the Canadian Wildfire Strategy Implementation Team.