Toronto REEL Asian Int'l Film Festival presents a UBC Alumni Showcase
Join us for a special virtual screening of three films by emerging UBC alumni filmmakers.
From a director peeling back the layers of her relationship with her father through animation, to a young Chinese girl's dreams of playing ice hockey, and a superfan's mission to find her childhood basketball hero, each of these films is a unique showcase of contemporary Asian Canadian cinema.
Featuring:
FINDING BIG COUNTRY (44:00) by Kat Jayme, BFA'11
Watch Trailer

Winner of five Leo Awards and named Best Canadian Film at the 2018 REEL Asian Film Festival.
17 years after controversial Vancouver Grizzlies NBA star Bryant 'Big Country' Reeves leaves town, super-fan Kat Jayme goes on a mission to find her childhood hero and tell the story of this forgotten legend.
IN THE SHADOW OF THE PINES
(8:02) by Anne Koizumi, BA'04
Watch Trailer
Honourable mention for Best Canadian Short film award at Hot Docs Canadian International Documentary 2020 and winner of Best Narrative Short and Best Canadian Animation at the 2020 Ottawa International Animation Festival
Drawing on childhood memories, Anne Koizumi, the filmmaker, explores her upbringing with her Japanese immigrant dad, who was also the janitor at the elementary school she attended.
BREAKAWAY
(8:55) by Jenny Lee-Gilmore, BFA'19
Watch Trailer
Official selection for half a dozen film festivals and named to CBC's 2020 Short Film Face-Off.
Growing up in 1970's Vancouver, Sammy dreams of playing ice hockey. Despite economic barriers, Sammy's resourcefulness and focus keeps her love of the game alive.
A live virtual panel discussion featuring all three filmmakers will follow the screening.
Wednesday, October 13, 2021
5:30pm PDT
Open to all alumni. Registration required. American Sign Language interpretation will be provided.
Films available for free viewing from Friday, October 8th until Friday, October 15th.
alumni UBC has partnered with the Reel Asian International Film Festival (RAIFF) for a presentation of the UBC Alumni Showcase. In order to provide you access and confirm your eligibility you will need to log on to the RAIFF website where we will collect your name, e-mail address, city in which you live, the year you graduated from UBC, and the program of study in which you graduated. UBC collects this information under the authority of section 26(c) of BC's Freedom of Information and Protection of Privacy Act (FIPPA). Your name, e-mail address, and eligibility to participate in the UBC Alumni Showcase will be shared with RAIFF in order to provision your access to the programming.
RAIFF may ask you for additional personal information, such as personal preferences to allow you to customize your user session profile, or to subscribe you to notifications such as a newsletter. It is your choice whether or not to provide this additional information, and you are solely responsible for ensuring you have read and understood the RAIFF privacy policy in regards to any information you have chosen to provide them. RAIFF may share some of the information you provide with UBC, such as general categories or films you are interested in. UBC may use your contact information to update its donor and alumni mailing lists, which are used by alumni UBC and UBC to inform donors and alumni about University news, events, and initiatives, including fundraising. By using this service, you acknowledge that you have read and understood the above privacy statement and that you consent to the storage and access of your personal information, as described above, outside of Canada solely for those purposes. Should you have any questions or concerns regarding the information collected and used, or the privacy and security of your personal information, please contact us at alumni.ubc@ubc.ca.
Questions/Technical Support Please contact: youbeseen-support@reelasian.com.
Moderator
Madeleine Chang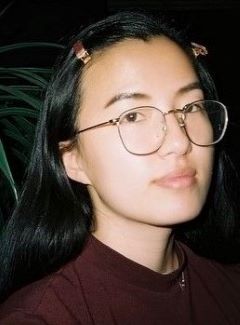 IG:@maddychangfilm
Website:maddychang.com
Maddy is a Chinese-Canadian Producer and Production Coordinator in Vancouver, BC. She is a strong believer in creating spaces that allow under-represented communities tell their stories creatively and unapologetically. Maddy is a graduate of the UBC Film Production program and started her producing journey with a Telus Storyhive short documentary,
In a New Light. Her experience includes narrative short films, music videos, commercials and short documentaries. Her coming of age short, Sixteen, which she wrote & directed, was an official selection at the 2019 edition of the Toronto Reel Asian Film Festival.
Filmmaker Biographies
Kathleen S. Jayme, BFA'11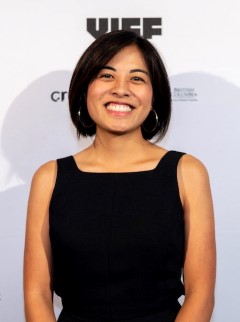 IG:@katjaymefilms
Twitter:@katjaymefilms
Kathleen S. Jayme is an award-winning Filipina-Canadian filmmaker based in Vancouver, BC. Her breakthrough documentary Finding Big Country has screened to sold-out theatres and been met with critical acclaim. Since its premiere at the Vancouver International Film Festival, where it took home the audience award, Finding Big Country has been programmed in the US by ESPN and ABC, in Canada by Sportsnet, NBA TV, and Telus, and internationally by Amazon Prime.
Kat is working on her first feature-length, documentary, The Grizzlie Truth which won the prestigious Telefilm TIFF Pitch This! Award in 2019 and is being produced with UNINTERRUPTED as a Crave Original Documentary.
She is a graduate of the UBC Film Production Program and worked at the National Film Board of Canada. Kat is the winner of the 2017 Telus Storyhive 100K Grant Edition and a Fellow of the 2018 Netflix-Banff Diversity of Voices Initiative and the 2017 Hot Docs Documentary Channel Doc Accelerator program.
Anne Koizumi, BA'04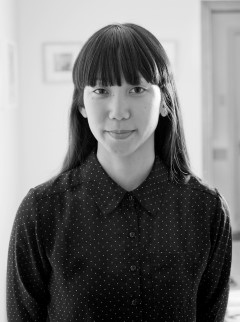 IG:@annekoizumi
FB:facebook.com/anne.koizumi
Anne Koizumi is an independent filmmaker and media arts educator based in Montreal, Quebec. Her films have screened nationally and internationally at Hot Docs, Ottawa International Animation Festival, Annecy, SFFIM, Slamdance, Norwich Film Festival and the RIDM. Her most recent film, In the Shadow of the Pines, won best short animation at SFFILM and best narrative short at the 2020 Ottawa International Animation Festival.
She has taught stop-motion animation workshops at the TIFF Bell Lightbox, Hospitals and Community Centres throughout Toronto, and at Quickdraw Animation Society in Calgary, Alberta.
Jenny Lee-Gilmore, BFA'19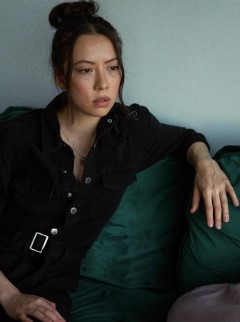 IG:@jenny_leegilmore
Twitter:@jennyleegilmore
FB:@shortfilmbreakaway
Jenny Lee-Gilmore is an actor & filmmaker based in Vancouver, BC. She completed her BFA in Film Production at the University of British Columbia in 2019, taking additional classes in Asian Canadian studies and gender studies.
Her first short film "Breakaway" has played in numerous festivals across North America and was selected as one of the Top 9 films for the "CBC Short Film Face Off." She is currently in development with CBC YA Digitals with a series based on her short film "Breakaway." She is also developing her first narrative feature and feature length documentary. Jenny hopes to continue telling compelling stories through film focusing on female driven narratives and working both in front of and behind the camera.