The Lower Mainland's population is growing and in many areas public transportation can't keep up with demand. Commuters along the busy Broadway corridor face overcrowded buses and frequent pass-ups. In the rapidly-developing communities south of the Fraser, it has been more than two decades since new rapid transit infrastructure has been built. The economic benefits of transit expansion would be significant, and the cost of inaction would be severe. However, Translink's current funding model is inadequate for an expansion, and even maintaining the status quo will require new money. While more transit options are clearly required, should the projects be prioritized and who should pay for these improvements?
This event took place on November 18, 2013 in Burnaby.
Official Broadcast and Online Media Partner:

Podcast
Photos
Moderator
Stephen Quinn – Host, CBC's On the Coast
Panelists
Ian Druce, BCom'97 – Director, Steer Davies Gleave
Lawrence Frank – Professor in Sustainable Transportation and Health, UBC
Ian Jarvis, BCom'78 – CEO, TransLink
Carole Jolly, MA'03 (Planning) – Director of Transportation Planning, UBC Campus & Community Planning
Paul Lee, P.Eng. – Rapid Transit & Strategic Projects Manager, City of Surrey
Panelist Biographies
Stephen Quinn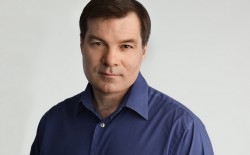 Stephen Quinn studied Broadcast Journalism at the B.C. Institute of Technology and first started with CBC Radio as a reporter in 2000. Since then, he has guest-hosted several CBC shows, news specials and a series on the media for network radio. He is also the creator and host of the very popular Quinn's Quiz on CBC Radio One, and is currently the voice of On The Coast.
Quinn, a multiple RTNDA award winner, brings his energy, passions and wealth of journalism experience to the popular show. Fresh from an eight-year stint as CBC's provocative civic affairs reporter, Quinn delivers a daily dose of must-listen-to radio through news, reviews and interviews that keep Vancouverites informed on local issues, sports, weather and entertainment.
Ian Druce, BCom'97
Ian is a Director of Steer Davies Gleave, an international transportation planning firm headquartered in London, England and the Head of the firm's Canadian practice. As an experienced transportation planner and project manager, Ian has a proven track record in developing and delivering major transportation projects, plans and strategies in both Europe and North America.  This unique blend of international and local experience enables him to bring fresh and different perspectives to the multi-disciplinary teams that he has led for rail, light transit, highway, bus-rapid transit, bus and transportation demand management projects.  Ian is also a UBC graduate from the Centre for Transportation Studies at the Sauder School of Business.
Lawrence Frank
Dr. Frank is a Professor in Sustainable Transportation and Public Health at the University of British Columbia.  He specializes in the interaction between land use, travel behavior, air quality; and in the health, energy use, and climate change impacts of urban form policies.  He has been studying the effects of neighborhood walkability on travel patterns and sustainability for 20 years and has led over $18 million in funded research and published over 100 peer reviewed articles and reports and two books on these topics.  Dr. Frank works directly with local, regional, provincial or state, and federal agencies to help translate results from research into practice based tools that provide direct feedback on the health and environmental impacts of alternative transportation and land development proposals.  His position at UBC is split between the Schools of Population and Public Health in the Faculty of Medicine (home department) and Community and Regional Planning in the Faculty of Applied Science.
Ian Jarvis, BCom'78
Ian participated in the creation of TransLink and for the period from inception in March 1999 to June 2001, he was the Chief Financial Officer for both GVRD and TransLink.
Ian held the position of Chief Operating Officer from September 2003 to March 2007 where in addition to the finance and corporate service functions he was responsible for Transit Police Services as well as coordinating corporate business planning processes. In February 2007, Ian moved to the bus division to assume the role of Vice-President of Finance and Corporate Services for Coast Mountain Bus Company with responsibility for finance, human resources, information systems and customer information. He moved back to TransLink in February of 2008 to assume the role of Chief Financial Officer & Vice President Finance and Corporate Services.
Ian received his Bachelor of Commerce from the University of British Columbia and is a member of the Institute of Chartered Accountants of British Columbia. Prior to public service he served seven years in public practice.
Carole Jolly, MA'03
As Director of Transportation Planning, Carole is responsible for strategic planning, development, implementation, evaluation and management of transportation initiatives in support of the University's Strategic Plan, land use objectives, and sustainability commitments.  Carole joined UBC in 2001 while working on her Master's degree and has been in the Director role since 2006.
Throughout her career, Carole has invested over 12 years of volunteer work with the Planning Institute of British Columbia, and is currently a council member of PIBC.  She was also a founding member of the Canadian Post-Secondary Transportation Demand Management Alliance in partnership with the Association for Commuter Transportation, Canada, which served to build capacity for sustainable transportation initiatives in post-secondary institutions across Canada.
Carole holds a Bachelor of Arts degree with an honors in Geography from the University of Guelph (1998) and a Master's degree in Urban Planning from the University of British Columbia (2003). She is a Registered Professional Planner and a member of the Canadian Institute of Planners.
Paul Lee, P.Eng.
Paul is a graduate of the University of Waterloo and has over 30 years of transportation planning, traffic engineering and project experience in the Lower Mainland.  He has also successfully carried out projects in Southern Ontario, Seattle, Hong Kong, Beijing and Tianjin in China.  He has worked for the City of Surrey as the Rapid Transit & Strategic Projects Manager since 2010.