Every year, thousands of Canadian citizens move to the United States in pursuit of employment opportunities. However, the process is not as simple as finding a job and making the move. There are many steps that you must take and considerations to think about. What job category will you fit into? What are the benefits and drawbacks of the various work visas? What are the rules surrounding your spouse or kids? Will you be eligible for a green card in the future? Whether the US is in your immediate future or you're simply curious about the possibility, come hear from consular staff and immigration experts who will make some sense of the sometimes intimidating process of US immigration.
This event took place October 28, 2015, at the Robert H. Lee Alumni Centre in Vancouver, BC.
OVERVIEW OF NONIMMIGRANT BUSINESS VISA CATEGORIES
Event Series Sponsors

Official Broadcast and Online Media Partner:

Special thanks to our webcast partner:
Podcast
Download or stream the podcast from this event. Be sure to subscribe to alumni UBC Podcasts to receive new episodes as they are released.
Photos
Video
The information in this recording is time sensitive and therefore cannot be referenced in any immigration documentation.
Moderator
Matt O'Grady – Editor in Chief, BC Business
Panelists
Nancy Biasi – Chief of the Consular Section at the U.S. Consulate General in Vancouver, BC & Foreign Service Officer, U.S. Department of State
Matthew Lieurance – Assistant Chief, Foreign Operations Division, U.S. Border Patrol and U.S. Customs and Border Protection
Joel H. Paget – Senior Immigration Attorney, Ryan, Swanson & Cleveland, PLLC
Alex Stojicevic, LLB'94 – Managing Partner, Maynard Kischer Stojicevic – Vancouver Immigration Lawyers
Speaker Biographies
Matt O'Grady
Matt is an award-winning communications professional who has held senior leadership positions at both regional and national media companies. He has served as Editor-in-Chief of BCBusiness twice, between 2008 and 2011 and since January of 2014. He has also worked for The Globe and Mail in both Toronto and Vancouver, mostly recently running their west coast operations as British Columbia Bureau Chief. Matt has deep ties within the Vancouver media community, having served as an editor at Vancouver magazine and Western Living, worked as an online editor for CBC British Columbia, and taught non-fiction writing and editing courses at Langara College and Capilano University. Clients inside and outside publishing regularly call upon Matt's communications expertise as a speechwriter, media advisor, consultant and competition judge. Matt is a graduate of the Queen's School of Business Bachelor of Commerce program and SFU's Master of Publishing program.
Nancy Biasi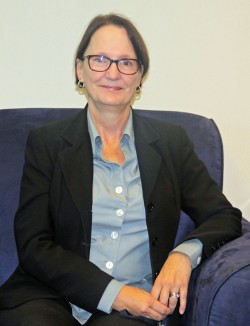 Nancy Biasi is a Foreign Service Officer with the U.S. Department of State.  Nancy is currently Chief of the Consular Section at the U.S. Consulate General in Vancouver, B.C., where she oversees routine and emergency consular services to U.S. citizens and visa applicants in British Columbia and Yukon.  Her prior assignments were in Amsterdam, Bogota, Mumbai, and Monterrey, Mexico.  A native of the Pacific Northwest, Nancy was Chief of Staff for city commissioners in Portland, Oregon prior to joining the Foreign Service in 2003, and managed citizen involvement, planning and development, and river reclamation programs for the City of Portland.
Nancy has a Master's Degree in Public Administration from Lewis and Clark College in Portland, where her husband, Dennis, their two adult sons and a granddaughter reside.
Matthew Lieurance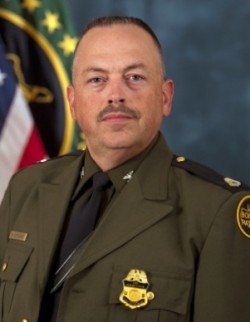 Matthew Lieurance is an Assistant Chief with the U.S. Border Patrol. He is currently assigned to the U.S. Consulate in Vancouver, British Columbia for the Office of Border Patrol.
Assistant Chief Lieurance joined the Border Patrol in 1988 after graduating from the University of Texas at El Paso with a Bachelors Degree in Criminal Justice. His postings include several along the United States-Mexico border and at the U.S. Border Patrol academy where he instructed courses in Immigration, Criminal and Nationality law. In 2008, Matthew Lieurance was promoted to Assistant Chief with the Office of Intelligence and Operations Coordination (OIOC) and later with the Office of Border Patrol Headquarters in Washington, DC.  During his time at headquarters Assistant Chief Lieurance served as Senior Policy Advisor to the Department of Homeland Security, Office of International Affairs in 2012 during the rollout of "Beyond the Border".
Assistant Chief Lieurance serves as the Customs and Border Protection representative for the provinces of Manitoba, Saskatchewan, Alberta and British Columbia.
Joel H. Paget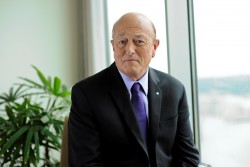 Joel takes great pride in helping "bring the best and brightest into the United States." His immigration practice includes assisting immigrants to obtain employment visas, permanent residence, citizenship and naturalization in the United States. Joel advises on treaty rights and obligations for payment or non-payment of taxes. As an expert in his field of Law, he has shared his knowledge of Business Law by teaching at the Seattle Pacific University for 10 years.  Joel also is available to discuss the opportunities that will be available under the comprehensive immigration reform proposals. He has been formally recognized for his contribution to the American Immigration Lawyers Association's 2013 publication, Immigration Forms Toolbox.
Alex Stojicevic, LLB'94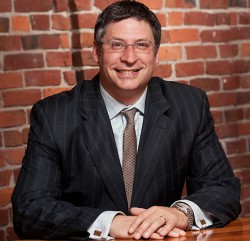 Former Chair of the National Immigration and Citizenship Section of the Canadian Bar Association and one of the founders of the firm, Alex Stojicevic is recognized one of the leading immigration lawyers in Canada.
20 years of immigration law experience
Successfully manages clients with upwards of130 foreign workers
Has taught Immigration Law at University of British Columbia Law School
The managing partner of Maynard Kischer Stojicevic, Vancouver lawyer Aleksandar Stojicevic holds a Bachelor's of Arts degree with honours in Political Science from the University of Calgary (1991) and a Law Degree from the University of British Columbia (1994). For the past fifteen years, Mr. Stojicevic has been heavily involved with the CBA National Immigration Section. A member of the Executive of the CBA (BC) Immigration Section branch since 2003 he was elected in 2004 as a Table Officer with the National CBA Immigration Law Section, serving as Chair from 2008 to 2009.