Great things happen when our brightest minds have the freedom to explore. When we pursue our unique interests, the resulting collective capacity for innovation is limitless. The issues of the future will require these creative solutions as the need to build connections between people, nations and disciplines has never been greater.
On May 28th, we closed out UBC's Centennial year with a day of celebration at the Vancouver campus. We heard from some great minds providing perspectives on topics of the future and the day culminated in a talk from William Shatner about the importance of living a life driven by curiosity.
---
Curiosity propels both research and learning, the very things that UBC is known for. As students, we have the freedom to indulge our curiosity, but as we head off into the world, we often abandon it in favour of security. What does it mean to live with a spirit of curiosity?
Iconic Canadian actor William Shatner shared stories about the fascinating places his curiosity has led him, and the possibilities that await us if we follow our own. Learn more
---
Program
These talks took place in the Robert H. Lee Alumni Centre at the heart of the Vancouver campus. We are grateful to the estate of Kitty Heller for making them possible. 
---
Sponsors
UBC100: What's Next?

Media

Event Logistics
Catering Partner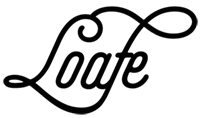 A Special Thanks to Participating Campus Attractions
Beaty Biodiversity Museum
Morris and Helen Belkin Art Gallery
Museum of Anthropology
Nitobe Memorial Garden
Pacific Museum of Earth
UBC Botanical Garden
UBC Farm