Do you live in Toronto and want to expand your UBC network? Or do you have plans to move to Toronto, and want to get the lay of the land before you arrive? Reach out to any of the alumni UBC Toronto ambassadors below to find out how to connect with the UBC community in the GTA. These alumni volunteers can tell you more about what it's like to live in Toronto, what alumni UBC's up to in the area, and when the next event will take place. They're looking forward to hearing from you!
Get to know our alumni UBC Toronto volunteers
Annita Luo, BA'15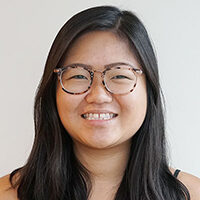 annita.luo@alumni.ubc.ca
Annita graduated UBC in 2015 with a BA in English Literature and a minor in Commerce. After graduation, Annita worked at the UBC Centre for Student Involvement and Careers as an Event Coordinator before taking the leap and moving to Toronto. She is currently a Project Coordinator at Flipp, a retail technology company, where she works with retail clients to deliver content to Flipp app and web. In her spare time, Annita enjoys trying different coffees, playing (extremely amateur) softball, and exploring the vibrant Toronto food scene.
Justin Tiu, BCom'18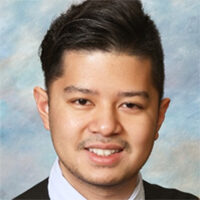 justin.tiu@alumni.ubc.ca
Justin is a graduate of the University of British Columbia, majoring in Commerce at the Sauder School of Business. He moved to the Greater Toronto Area in September of 2018, and is currently working as a Business Analyst for Compass Group in Mississauga. Being new to the city, Justin is highly eager to be involved in the UBC alumni community, in order to meet new people and establish lasting friendships and connections. In his spare time, Justin enjoys reading non-fiction books, playing and watching various sports, travelling to different cities and countries, trying different restaurants and cuisines, and binge-watching various tv shows on Netflix.
Viet Vu, BA'16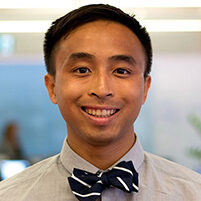 viet.vu@alumni.ubc.ca
Viet Vu is an Economist at the Brookfield Institute for Innovation and Entrepreneurship, where he conducts research and advises governments on a wide range of issues, including automation, business scale-ups, entrepreneurship, and the tech sector. Viet grew up in Japan and Vietnam, and also lived in Bolivia while researching economics. He holds a Master of Science in Economics from the London School of Economics & Political Science (2017) and a Bachelor of Arts in Honours Economics from the University of British Columbia (2016).
Maranda Wilson, BA'16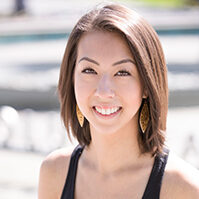 maranda.wilson@alumni.ubc.ca
Maranda is a Toronto-based writer who has done it all: copywriting, journalism, marketing and currently public relations. She takes on writing roles to pay her rent and procrastinate on her ultimate goal of authoring a novel. During her time as an English undergraduate student at UBC's Okanagan campus, she spent most weekends exploring BC's wine country. A combination of distance and nostalgia has forced her to perfect the art of flying with wine (her record is 8 bottles of Okanagan wine during her last Vancouver visit). Maranda has a BA (Honours) in English from UBC's Okanagan campus and an MA in English from York University.
Kimberly Wong, BA'17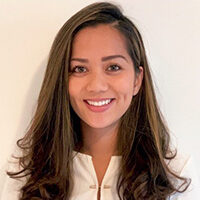 kimberly.wong@alumni.ubc.ca
After graduating with her BA in Political Science and Psychology at UBC, Kimberly spent a year working at a criminal litigation firm before moving to Toronto for a lifestyle change. She currently works in customer success at Naborly, where she educates users on their tenant screening product and uses her industry knowledge to develop marketing material. In her spare time, you can find her enjoying her favourite spicy tuna roll at the beach with some friends.