As a dynamic group of engaged and informed alumni, the alumni UBC Advisory Council provides advice and counsel to the alumni UBC Board and the AVP, Alumni/Executive Director, Alumni Association. The Council is also available as a unique group for consultation by university leaders on key UBC developments and opportunities. Council members:
Advise on emerging strategies for engaging UBC alumni
Participate in active dialogues around university issues and opportunities
Communicate to, and share feedback from, their alumni constituencies and peer groups
Bring leadership and expertise to committees and special work teams of the Board as requested
Serve as passionate ambassadors and advocates for UBC and alumni UBC
Co-Chairs
Randy Findlay, BASc'73, PEng, ICD.D – Co-Chair, alumni UBC Advisory Council; Chair, alumni UBC Board of Directors
Connie Fair, BCom'84, MBA'88 – Sauder School of Business
Connie Fair is the President and CEO of the Land Title and Survey Authority of BC (LTSA). She has a BComm and MBA from UBC and recently obtained the designation of CPA, CMA.
Connie joined the LTSA from the role of President and CEO of BC Assessment, where she helped that organization earn a reputation as one of the world's leaders in property assessment. Prior to joining BC Assessment, Connie worked as a real estate consultant, and was the Associate Director of the Real Estate Division within the UBC's Sauder School of Business. Administration.
Connie is a member of the Real Estate Institute of Canada and was awarded a honorary designation with the Appraisal Institute of Canada to recognize her work within the professional appraisal community. In 2012, she earned her designation as an Institute-Certified Director through the Institute of Corporate Directors and currently serves on the Board of the International Women's Forum, Vancouver. In 2012, Connie was also named as one of Canada's Top 100 Most Powerful Women by the WXN.
An accomplished author and speaker, Connie is recognized internationally as an expert in property assessment, and innovative application of technology in property valuation as well as a leader of organizational change initiatives.
Members
Amal Alhuwayshil – Student Representative

I have had the privilege of serving as the UBCSUO Vice President External this year. I coordinated advocacy activities and lobbied the Provincial and the Federal Government about students' issues, I increased campus services such as 24/7 counselling through EMPOWER ME, the Food Grant Program and more funding for the Food Exchange Program, I more than doubled the amount of sponsorships money and established new partnerships, spearheaded the petition to leave the CFS, and ran the #TextbookBroke Campaign for the first time on UBCO campus.
Through my roles with many diverse groups of students on campus, and my involvement in the community, I have created valuable connections and developed understanding of the gaps and opportunities that exist in UBCSUO, UBC, and the BC post-secondary education. As a woman of colour, I am always eager to find opportunities to passionately advocate for the empowerment of all people. I would love to bring my dedication to the students' movement, passion for enriching students' lives, and experienced leadership to be your next UBCSUO President.
Iggy Chong, BCom'82 – Regional Markets Hong Kong

Ignatius KK (Iggy) Chong is Managing Director for the Greater China market at RBC Wealth Management in Hong Kong. Prior to RBC Wealth Management, Iggy held a number of senior roles at Coutts, which he joined in 1994, including Hong Kong Market Head, North Asia Head and Chair of the Family Business and Philanthropy division. Before working at Coutts, Iggy's career in financial services began with RBC, where he supported the launch of RBC Private Banking Asia in 1990.
Born in Singapore, Iggy moved to Canada in 1977 and graduated in 1982 from UBC with a degree in finance. He obtained his CFA designation in 1996, and is a fellow member of the Institute of Canadian Bankers (FICB).
Tara Cookson, BA'09 – UBC Okanagan

Dr. Tara Cookson is Co-Founder and Director of Ladysmith, a feminist research consultancy that helps international development organizations collect, analyze, and take action on gender data. She has worked with UN Women, UNICEF, the OECD Development Assistance Committee, and the Bill and Melinda Gates Foundation, conducting research and advising on social policy and gender equitable development. Following original research in Peru on women's experiences of participating in the world's biggest anti-poverty schemes, Tara authored Unjust Conditions: Women's Work and the Hidden Cost of Cash Transfer Programs. She published the book Open Access through University of California Press in order to reach policymakers and program designers. This research led her to start Ladysmith, and bridge the gap between critical social science research and the policies and programs that impact women's lives.
Tara holds a PhD from the University of Cambridge, where she was a Gates Cambridge Scholar, an MA in Women and Gender Studies from the University of Toronto, and a BA in International Relations and Spanish from UBC's Okanagan Campus ('09). In 2017 Tara was thrilled to have the opportunity to return to UBC as a SSHRC Postdoctoral Research Fellow in Geography at the Vancouver campus. In 2014 she received the Bill Gates Sr Prize for founding a leadership program for early career researchers at the University of Cambridge, called Learning for Purpose. She is currently a Seattle Women's Commissioner, and previously served as a proud board member of the Women's Resource Centre in her hometown of Kelowna.
Michelle Collens, BA'02 – Department of Athletics
A proud UBC alumna who played varsity volleyball for the Thunderbirds, Michelle Collens has made a career of her passion for sport. Focused in the area of sport hosting, Michelle has held positions with UBC Athletics, Sport Kelowna, 2010 Legacies Now and BC PavCo. Michelle is currently the manager of Sport Hosting with the City of Vancouver, working closely with all levels of government, tourism partners, and community organizations to develop a sport hosting strategic plan that focuses on economic and social development.
Michelle has a deep belief in the value of sport as a tool for change and social impact, and is committed to sharing this passion with her community. She is actively involved on the boards of KidSport Vancouver, the First Tee of Greater Vancouver, British Columbia Golf and, most recently, was appointed the assistant Chef de Mission for Team BC with the 2017 Canada Winter Games.
Dustin Cook, BA'01, MA'02 – Alumni at Large

Dustin holds a Bachelor of Arts and Master of Arts from the University of British Columbia and has served on Alumni UBC's Finance and Audit Committee since 2008. He has spent the past thirteen years working in the Wealth Management industry, including over a decade with RBC. Dustin has achieved the Certified International Wealth Manager, Chartered Investment Manager, Financial Management Advisor, and Fellow of the Canadian Securities Institute professional designations. He currently manages the Dustin Cook Advisory Group with RBC Dominion Securities and is an Associate Portfolio Manager and Wealth Advisor.
Dustin regularly fundraises for charities and is an avid supporter of Big Brothers Greater Vancouver. In his spare time, he enjoys spending time with his family, pursuing outdoor activities, restoring antique tools, and woodworking.
Kenneth Craig, MA'60 – Alumni at Large
Ken Craig is a professor emeritus in UBC's Department of Psychology. His earlier roles at UBC include associate dean of Graduate Studies, director of the Graduate Program in Clinical Psychology, and Distinguished Scholar in Residence at the Peter Wall Institute for Advanced Studies. His less formal involvement ranges from playing football for the Thunderbirds to serving as president of the UBC Association of Professors Emeriti.
Ken completed a master's degree in psychology at UBC and a PhD at Purdue University, before becoming a UBC faculty member in 1963. Presently funded by CIHR and the US National Institutes of Health, his research seeks a better understanding and control of pain, focusing upon infants and children and other populations with communication limitations. He has published more than 200 research papers and 10 books.
Awards he has received as an educator include the UBC Killam Prize for Excellence in Teaching and the Canadian Psychological Association Award for Distinguished Contributions to Education and Training. Research awards have included status as a CIHR Senior Investigator, the Canada Council Killam Research Fellowship, and a number of distinguished career awards. He has served as president of the Canadian Psychological Association and the Canadian Pain Society and presently is editor-in-chief of Pain Research & Management.
Jeevyn Dhaliwal, LLB'97 – Alumni at Large
Jeevyn Dhaliwal is a lawyer with the firm Larlee Rosenberg, an immigration boutique located in downtown Vancouver. Jeevyn served as elected bencher of the Law Society of British Columbia for the 2014-2015 term, and has again been elected to do so in 2017. Jeevyn's committee work includes having served as vice-chair of both the Discipline and Act and Rules Committees.
John Ede, – Student Representative

John came to Vancouver from Nigeria, where he worked for seven years in the oil industry managing contracts with companies like Chevron, Shell and Mobil and it was his experience that convinced him to change career and enlist at UBC.
I decided to change career and come to UBC because I want to return to Nigeria to try and change that infrastructure, that culture through better public and social policies."
John arrived in Vancouver on August 31st, 2017 with his wife and three-year-old daughter as a student on the Master of Public Policy and Global Affairs program. The program is an interdisciplinary mix for global affairs with knowledge from political science, economics, statistics, public management, public policy, and communication.
John plays basketball for leisure when he has time to spare. Once a student of Isshinryu karate, he has once represented his Alma Mata in basketball and taekwondo at the Nigeria University Games (NUGA).
Derek Fung, BA'99, DipEd'00 – Alumni at large

Derek is an IT Consultant in the healthcare industry currently focused on improving patient care through the modernization and enhancement of clinical systems and technology within hospitals and care centres across British Columbia. In previous roles, Derek has held senior positions with various organizations including Electronic Arts, UBC and TELUS. With a deep passion for teaching, Derek taught telecommunications and computer networking for many years as an instructor at BCIT.
Derek completed an MBA at Queen's University and an MBA at Cornell University. Additionally, Derek is a proud alumnus from UBC's Faculty of Education and the Faculty of Arts and has attained a designation as a Project Management Professional and is a Cisco Certified Network Professional.
As a member on the UBC Alumni's Advisory council, Derek believes that a positive and impactful experience in university will invariably transform a student's personal outlook and professional life for decades ahead. By serving as an ambassador for UBC and alumni UBC, Derek strives to advocate for initiatives and strategies that will broaden and enhance both student and alumni experience to be a rewarding one.
Jennifer Gardy, BSc'00 – Faculty of Medicine

Jennifer Gardy is both a scientist and a science communicator. As an assistant professor in the School of Population and Public Health at UBC, she holds a Tier 2 Canada Research Chair in Public Health Genomics. Situated at the British Columbia Centre for Disease Control, her lab uses microbial genomics, phylogenetics, and bioinformatics to understand the transmission and epidemiology of infectious diseases, including tuberculosis, influenza, and measles. Her group was the first to use genome sequencing to reconstruct a large outbreak of tuberculosis, and she is continuing to apply this novel technique to other outbreak scenarios. Jennifer is also involved in other genomics-related research, including metagenomic surveys of human and environmental samples.
Outside of academia, Jennifer works in science communication. She's hosted an eight-part science series for CBC Television, multiple episodes of CBC's long-running documentary series The Nature of Things, and is a regular guest host on Discovery Channel Canada's flagship science newsmagazine, Daily Planet. She's also blogged and written for Canadian newspaper The Globe & Mail, recently published a children's book called It's Catching! The Infectious World of Germs and Microbes, and runs a series of workshops for grad students and postdocs on how to communicate science effectively.
Marium Hamid, – Student Representative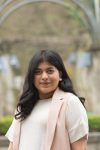 Marium is a fourth-year arts student.
Nelson Jatel, BSc'98, MA'14 – Regional Markets Okanagan
Nelson Jatel is passionate about water. He works with the Okanagan Basin Water Board's Okanagan Water Stewardship Council to develop practical solutions that reflect the best available science, innovative policy and consensus approaches. Nelson has a background in freshwater science, a master's degree in water governance, and was previously the executive director of the Okanagan Partnership – a business-led non-profit focused on collaboration and identifying practical "small solutions" to support a globally competitive Okanagan.
Nelson teaches applied water law at Okanagan College. In addition to working with Okanagan water and managing the council, Nelson practices Social Network Analysis with clients to help make "invisible" networks visible (www.limnology.ca), applying communication and policy tools to support collaborative learning and improving organizational governance.
In his spare time, Nelson enjoys outdoor activities, sports, and local food and wine, and he helps manage the family vineyard in Naramata.
Wilson Kwong, DMD'89 – Faculty of Dentistry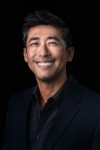 Dr. Kwong graduated from the Faculty of Dentistry at the University of British Columbia in 1989.
Practicing for 30 years now in Vancouver, Dr. Kwong enjoys mentoring his study club members on Cosmetic, Implantology, and Full Mouth Rehabilitation protocols, which he has developed to enhance patients' lives.
Dr. Kwong is a member of the American Academy of Cosmetic Dentistry, and the Academy of General Dentistry. He is also the founder and mentor of the Vancouver Dental Education Centre, where dentists can learn the latest in clinical patient care and practice management. Dr. Kwong has had several peer-reviewed articles published for his work with anterior and posterior implant ceramic systems. He can be found lecturing in cities throughout North America.
Just recently, Dr. Kwong was bestowed the title as a Fellow of the American College of Dentistry – FACD. A distinction he carries with much pride and honour.
Sunny Leung, BSc'00 – Faculty of Science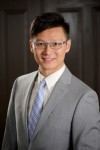 Sunny Leung is the Chief Development Officer at S.U.C.C.E.S.S. Foundation, one of the largest social service agencies in BC providing immigrant support in the areas of settlement services, family and senior care, and housing. Prior to joining, Sunny was a Director of Philanthropy at BC Children's Hospital Foundation, overseeing their annual Miracle Weekend telethon as well as leading their sponsorship and Chinese community fundraising effort.
Sunny has also been involved with the Association of Fundraising Professionals since 2010, serving on their Diversity committee and participating as a panel speaker and moderator in two of their Diversity luncheons. He is now volunteering with the Association's mentorship program, giving back to the community while helping to develop and mentor other fundraising professionals.
Juanita Lohmeyer, BSc'00 – Faculty of Science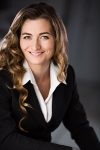 Juanita Lohmeyer is an award-winning Transformational Change Leader best known for her stellar track record in leading large-scale transformation into organizations.
Lohmeyer specializes in strategy development with an execution bias, organizational transformation and complex change initiatives. She has held senior positions at BCAA, ICBC, TELUS and T-Mobile Germany.
She holds a Masters of Business Administration from Queen's University and Cornell University with Distinction, where she is now a global business advisor for the executive program. Her undergraduate degree is a B.Sc. in Computer Science. To round out her education she is also a Chartered Professional Accountant (CPA, CMA), where she currently is a session leader, and Project Management Professional (PMP).
Lohmeyer was proudly named the winner of "The Next Generation Leadership" at the Government Technology Exhibition and Conference (GTEC) Distinction Awards. She was also honoured as a "Top 40 under Forty" for leaders within the Vancouver Business Community.
Lohmeyer also loves to give back and has a long record of service to disadvantaged communities in Canada and abroad. Her practical, business-based approach to creating workable solutions for providing healthcare, alleviating poverty, and empowering communities led to her being recognized as the winner of the 2013 Volunteer Leadership UBC Alumni Achievement Award.
Rachael L'Orsa, BASc'10, BA'11 – Recent Graduate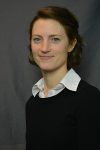 Rachael L'Orsa graduated from UBC with degrees in both Arts and Engineering, and is now a graduate student at the University of Calgary. She is affiliated with Project neuroArm's Surgical Performance Laboratory at the Foothills Medical Centre, where she researches adaptive control software for telesurgical robots. She is passionate about youth robotics, organizing free workshops for children and mentoring an all-girls high school robotics team. Rachael maintains a Primary Care Paramedic license with the BC Ambulance Service, and spends summers with the BC Forest Service fighting wildfires.
Scott McLeman, BSc'98, LLB'04 – Department of Athletics

Scott McLeman is a partner practising in Gowlings' Calgary office in the area of business law with an emphasis on financial services, real estate and diversified lending. He has extensive experience in secured transactions for lenders and borrowers, M&A, sales of private businesses, corporate governance (incorporation, reorganization and dissolution of companies and advice to shareholders, officers and directors) as well as commercial real estate acquisitions and sales.
Prior to joining Gowlings, Scott was a partner at the Calgary office of another national law firm. In 2010, Scott completed an in-house secondment with the syndicate group of one of the world's largest banking and financial services. His community involvement includes the roles of Trustee, Canadian Athletic Foundation; Director, Calgary French and International School ("CFIS"); Coach at CFIS (basketball and volleyball); Director, Wood's Homes Foundation; and Director, Hong Kong – Canada Business Association.
Ian McDougall, BASc'97 – Faculty of Applied Science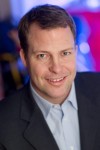 Ian McDougall is COO of Aegis Medical Innovations. Aegis has been in business for 10 years, developing and commercializing a cardiology implant/system that reduces the risk of stroke in patients with atrial fibrillation, thus eliminating the patient's need for taking blood thinning pharmaceutics. Ian has worked in the medical device Industry for 20 years and has been involved in several medical device company start-ups. In 2006 he was named one of BC's top 40 business leaders under the age of 40. Ian graduated from UBC with an applied science degree in mechanical engineering.
Grace Mok, BA'02, DAP'03 – Faculty of Arts
Grace Mok received her Bachelor of Arts (economics) in 2002 and a Diploma in Accounting from the Sauder School of Business in 2003. She articled with Ernst & Young LLP and obtained her Chartered Accountant designation. She is currently a finance manager with BC Hydro, specializing in financial policies, internal controls and compliance. Her work involves a varied portfolio from business process improvement to financial policy review and revision to internal controls reporting.
Grace believes in fostering an enhanced learning experience for post-secondary students through student mentorship programs. For a number of years, she has been a mentor with the Vancouver Board of Trade's Leaders of Tomorrow Program, and was named Rookie Mentor of the Year by the program in 2012. She was also a mentor with the UBC Arts Alumni Tri-Mentoring Program and has also recently served on the Sauder Business Club Executive Board.
Outside of work and her community involvement, Grace is an avid yoga practitioner. She enjoys travelling and has lived in Hong Kong, the UK and Toronto. With her husband and her dog, she is now happy to call Vancouver home.
Suzanne Solven, BSc'87 – Faculty of Pharmaceutical Sciences

Suzanne Solven is the Executive Director of Audit, Investigations and Quality Assurance and the Interim Chief Risk Officer at Pacific Blue Cross. Suzanne brings over 30 years of strategic leadership experience to these positions to ensure health benefits plan sustainability by effective fraud management practices as well as ensuring appropriate controls and enterprise wide risk management plans and systems are in place to control associated risks.
Prior to her work at Pacific Blue Cross, Suzanne was the Deputy Registrar of the College of Pharmacists of British Columbia for over 9 years. In her capacity as Deputy Registrar, Suzanne assisted the Registrar in ensuring successful execution of the College Board's strategic plan, enhancing stakeholder engagement and inter-professional collaboration, as well as leading the complaints, investigations and legislation departments.
Prior to her work at the College, Suzanne was employed by the government of British Columbia for over 13 years in the positions of Executive Director and Senior Pharmacist of the BC PharmaCare program. While with government Suzanne led many inter-professional, and federal/provincial/territorial drug policy development initiatives such as evidenced based drug review processes, limited use drug coverage, special authorization expert committees and standardized product listing agreements. She was also a provincial partner in the development of the Common Drug Review.
Suzanne co-chaired the first phase of the National Pharmaceuticals Strategy, and was chair of the Advisory Committee on Pharmaceuticals, Canadian Agency for Drugs and Technology in Health.
Roy Tam, BSc (Agr)'98 – Faculty of Land and Food Systems

Roy Tam [BSc (Agr)'98, MBA (2003)] is a Sr. Director of R&D at Nature's Path Foods in Richmond, BC where he leads a team of Food Scientists, Nutritionists, and Specifications team members. Main responsibilities include developing pioneering innovation pipelines, driving margin improvement initiatives, and discerning consumer and market research to deliver the greatest opportunity of new product launch success.
Roy has worked for big brands such as Kraft Foods and Campbell Soup and has over 20 years of extensive experience in R&D, Manufacturing, and Quality. Roy is also well versed in the natural and organic space with a wide network of suppliers, consultants, influencers, and other external partners. Roy's contributions to the food industry consists of delivering consumers desires through balanced food produced in a most sustainable way.
Roy is a father of 3 children, has been happily married for 13 years, enjoys traveling, and has a true passion for the love of food.
Jeff Todd – Executive Director, alumni UBC / Associate Vice President, Alumni
Jason Tse, BA'92 – Faculty of Arts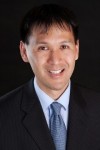 Jason Tse is an air service and economic development professional with a hybrid of experience and education in finance and marketing. Jason joined his present position with HQ Vancouver in February of 2015 as Director of Business Development on a secondment basis from YVR. In his current role at HQ Vancouver he promotes Vancouver and BC as a place for global business in partnership with other key government and community partners. Jason was previously with YVR for over 15 years initially joining the company in Corporate Finance and then migrating to his most recent position in Air Service Development where he encouraged airlines to establish or increase their capacity to Vancouver.
Jason holds an MBA from the University of Saskatchewan, a BA in Economics from UBC and holds both the Canadian Investment Manager and Chartered Financial Analyst designations. He has held previous board positions with the Hong Kong Canada Business Association, Tourism Richmond, the Richmond Museum Society and the Council for the Americas. In his current role, he has been working very closely with UBC in several respects. Firstly, to outreach to alumni so that they can be champions for corporate office establishment in Vancouver and to incorporate the strength of education at UBC as a key part of the talent ecosystem and value proposition to prospective companies. In addition, he has been working closely with the Centre for Interactive Research on Sustainability (CIRS) to encourage companies to conduct joint research and become part of their incubation hub.
Jason has championed the cause for hiring interns and fresh graduates at YVR and has brought on a host interns from both UBC and other schools to the airport over the last decade. He has been a Golden Key Tri Mentor and Arts Tri-mentor and has been working closely with the Vancouver School of Economics over the last several years to develop their Advisory Board and outreach into the corporate community.
Tim Woolstencroft, BA'78 – Regional Markets Toronto
Tim has been in the market-research field for more than 22 years. As one of the founding partners of The Strategic Counsel, his research experience spans both public and private sectors, particularly the financial services, government, and telecommunications sectors. He has undertaken long-term comprehensive brand positioning and tracking for clients, as well a number of behavior-based and market-segmentation studies, and typically conducts more than 200 focus groups a year. Next to public affairs, travel is Tim's other abiding interest. With three boys, in grades 3, 5 and 7, he and his family are just returning to their long-standing interest in seeing the world