alumni UBC partners with many businesses and community organizations to create engaging events and educational series. A variety of sponsorship opportunities exist.
We also have advertising opportunities available within our print and digital publications to assist businesses, both large and small, in reaching UBC's global alumni network.
The 2021 rate kit is available here.
For advertising inquiries, please contact jenna.mccann@ubc.ca.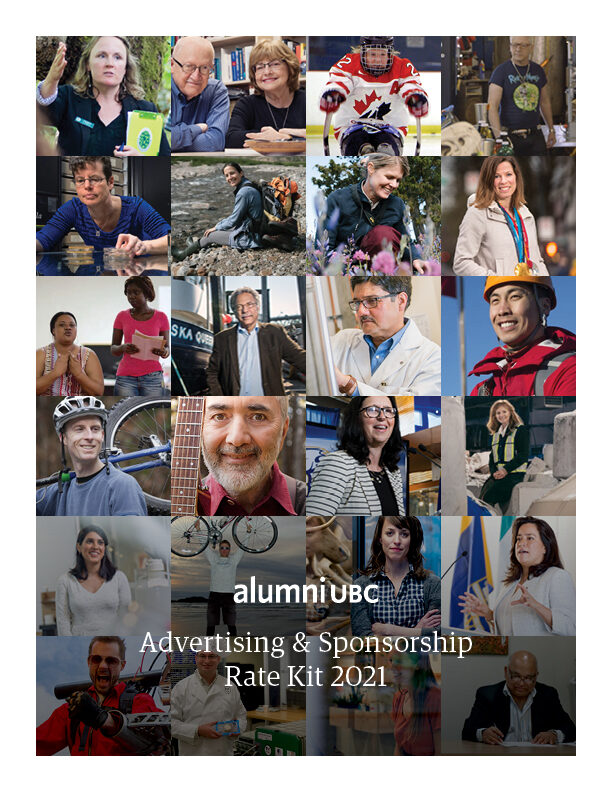 Are you interested in reaching UBC alumni talent to meet brand awareness and recruitment goals?
Find out about alumni UBC Career Development Program partnership opportunities here.
To learn more about sponsorship and advertising opportunities, please contact:
Darren Moscovitch
darren.moscovitch@ubc.ca
Jenna McCann
jenna.mccann@ubc.ca
Karen Kanigan
karen.kanigan@ubc.ca