Upcoming Live Career Webinars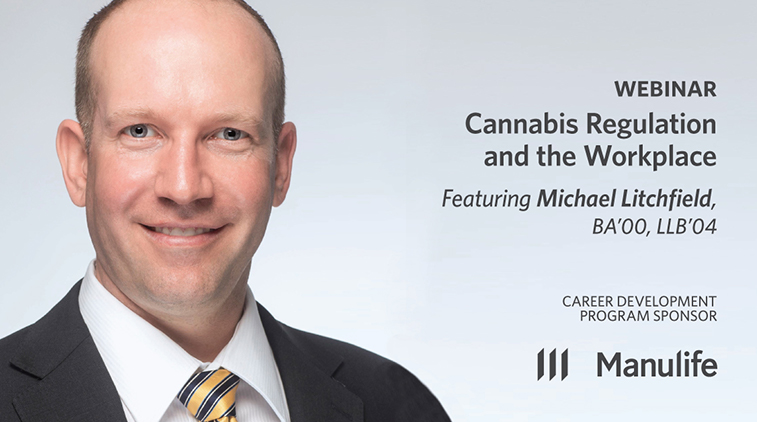 February 12, 2020
This webinar, featuring Michael Litchfield, BA'00, LLB'04, will provide an introduction to the regulation of cannabis in Canada and its impact on the workplace.  A variety of topical issues will be canvased including the rights of employers to regulate cannabis use in the workplace, the duty to accommodate users of medical cannabis in the workplace and the place of cannabis in work related social events.
Latest Archived Career Webinars
Note: Sign-in required to view each of these career webinars.