Both online and in-person, we offer alumni opportunities throughout the year to connect with one another and grow professionally.
Career Development Program Sponsor: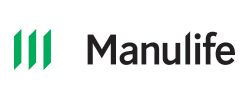 November 18, 2019
At this exclusive event for UBC students, alumni and faculty, you are invited to discover all the opportunities within the Cannabis industry, now valued at $5.7 billion dollars in Canada, and how you can position yourself for a career in the sector. This educational event, put on by UBC's Centre for Student Involvement and Careers… Read more
December 4, 2019
Join us for the kick-off for our year-long series that will connect and engage alumni around the theme of leadership. 
January 16, 2020
It is estimated that Canada will experience a labour shortage of close to 2 million workers by 2031 (Miner, 2014). One way for employers to address this issue is to look for growth opportunities among groups who have historically been under-represented in the work force such as the untapped talent pool of persons with disabilities…. Read more