Did you know that the UBC Bookstore offers alumni a discount on a variety of merchandise including UBC-branded apparel, giftware and books? Use the discount code ALU17 to receive a 12% discount at the UBC Bookstore.* Use the code online or bring your A-Card and shop in-store.
* Expires December 31, 2017. Exclusions apply. Discount not valid on textbooks, gift cards, medical books and instruments, graduation frames, Thunderbird merchandise, special orders, snacks, magazines, stamps, computer hardware and software.
Featured Merchandise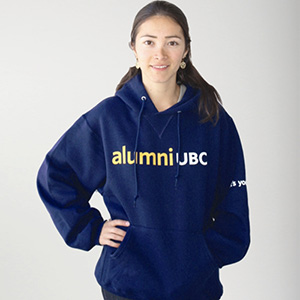 Exclusive: alumni UBC Hoodie
After too many years, the UBC Bookstore has brought back the alumni UBC Hoodie! This stylish, lightweight hoodie features DriPower moisture-wicking material and includes UBC's logo "It's yours" stitched on the arm. Available in sizes S-XXL, and just $59.99 (before your alumni discount), it's the perfect way to show your collegiate colours.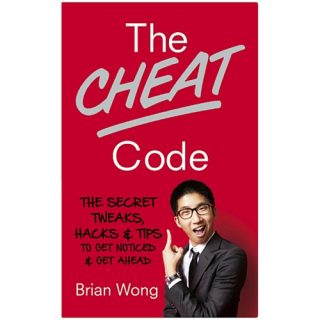 The Cheat Code – By Brian Wong, BCom'09
Have you ever noticed that there are certain people who seem to get ahead just a bit faster than everyone else? You know, the types who always seem to be a bit ahead of the curve, to get noticed a bit more, and to achieve their goals a bit more quickly than the rest of the pack? And have you ever noticed how much this small edge can matter, and the outsized impact it can have on the trajectory of their careers? 24 year old entrepreneur Brian Wong is one of these people. His secret? The Cheat Code.
Making Vancouver
Making Vancouver explores social relationships in Vancouver from 1863 to 1913 and reveals a western city that was neither egalitarian nor closed to opportunity. The social boundary that separated the working class from others is revealed as a division that for much of the pre-war boom period divided Vancouver society more fundamentally than the boundary separating labour from capital.
UBC Tote Bag
This two coloured cotton tote bag is 100% cotton and features the iconic UBC shield. The front pocket is great for keys and phone and the zipper protects your valuables against the elements. Just $13.95 (before your alumni discount).
Degree Frames
Give your diploma the distinction it deserves. Official UBC Alumni Association diploma frames feature:
a specially minted 24K gold plated medallion inset in the matting
custom bevel edged multi-level matting with acid free core and backing paper
a unique frame back which allows you to insert your diploma in minutes without tools
acrylic "glass", providing superior UV protection to ordinary glass
Every framing package comes with an unconditional guarantee of satisfaction or your money refunded.
Degree frames are available on-site at all graduation ceremonies, or can be ordered on-line, or by contacting:
The UBC Bookstore
6200 University Boulevard
Vancouver, BC, Canada, V6T 1Z4
Phone: (604) 822.2665
Fax: (604) 822.9383
Toll Free: (800) 661.3889
email: shop.online@ubc.ca
www.bookstore.ubc.ca